What is biomethane?
Biogas is derived from plant and animal by-products, agriculture, farming, forestry and human wastes. Biogas is produced through a process called anaerobic digestion, where bacteria breaks down organic waste and gas is released. This can be processed further to produce biomethane that meets the gas quality specifications for injecting gas into the existing gas distribution network.
It helps create circular economies, reduce waste, has a number of potential renewable energy applications, and its by-product can even help fertilise crops.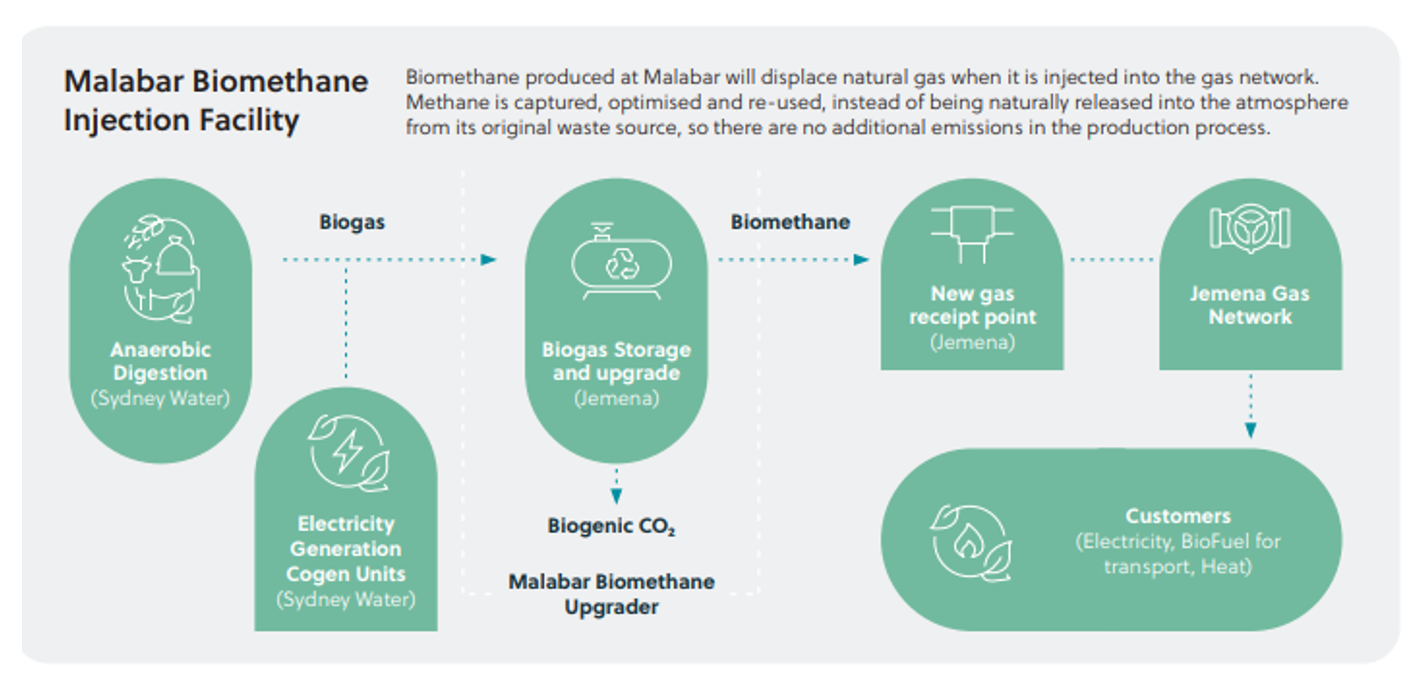 Biomethane's Potential in Australia
The bioenergy sector, including biomethane, has the potential to offer significant employment and economic benefits. ARENA's 2021 Bioenergy Roadmap projects that by 2030, the bioenergy sector will not only enhance Australia's fuel security but also contribute to around $10 billion in extra GDP per annum, create 26,200 new jobs, reduce emissions by around 9 per cent, and divert an extra 6 per cent of waste from landfill.
Biomethane is already used widely in many countries, particularly in Europe.
In Denmark, for example, biomethane supplied more than 25% of gas demand in 2021, and this is projected to increase to more than 70% by 2030.
Our Managing Director, Frank Tudor, spoke about the potential for biomethane at the 2023 Australian Domestic Gas Outlook in March. His presentation is available here.